Cannabis Extraction | Capitol Scientific
Cannabis Extraction Chemicals & Lab Supplies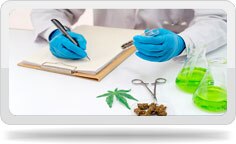 With over 55-years of experience, Capitol Scientific is your market leader in providing cannabis extraction and botanical extraction chemicals, lab equipment and lab supplies.
For the cannabis extraction industry, we offer your lab the top name brands in extraction chemicals and solvents along with cannabis extraction lab equipment, filter paper, filtration equipment, lab safety products and much more.
---
Capitol Scientific has 55-years of experience ready to put to work for your cannabis extraction laboratory. Solvent extraction has become the preferred method of producing safe, high-yield and high quality cannabis and botanical extracts.

We offer a comprehensive line of extraction solvents and chemicals for the cannabis extract and botanical extract industry which includes pure (non-denatured) ethanol (ethyl alcohol), terpene strains, terpene isolates, isopropyl alcohol, methanol, acetonitrile, hexanes and much much more.

As the cannabis market continues to evolve, the cannabis extract side of the market continues its simultaneous explosive growth pattern. For many cannabis labs and processors, solvent extraction has most often proven to be one of the most safe, efficient and economic choice for processing. Capitol Scientific carries only the purest ethyl alcohol (ethanol) for extractions available in the marketplace with all products being ACS/USP/Kosher grade. Other types of solvents are available in the other commonly used grades such as ACS and HPLC.













---