MilliporeSigma at Capitol Scientific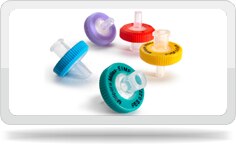 Capitol Scientific is proud to offer lab equipment from Millipore, one of the most trusted names in lab supplies. Our wide range of Millipore products includes Millipore filters, Millipore filter paper, and Millipore water purifiers.
Millipore filters are available in a variety of types, including Millipore syringe filters, Millipore water filters, and Millipore membrane filters. What they all have in common though, besides the Millipore name, is their design, which uses innovative technologies that enable efficient sample preparation.
Because water is the most commonly used solvent, Millipore water purifiers excel at removing contaminants and any impurities that may interfere with the success of tests being performed.
Millipore ensures all of their lab solutions are of premium quality, reliability, consistency and competence, so you can feel confident about purchasing and using any of their products in your laboratory, science classroom, or industrial space.