Lab Desiccants at Capitol Scientific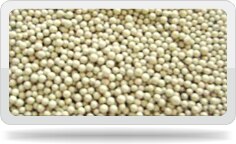 Desiccants are substances that maintain dryness in a sealed container. There are many types of desiccants including charcoal desiccants, calcium chloride desiccants, Drierite desiccants, and silica gel desiccants, as well as many others. Desiccants absorb water through many different methods and are most often used to alleviate humidity in a laboratory setting where research and experiments rely on a dry environment.
Capitol Scientific offers a wide variety of desiccants for your lab and has been a laboratory supplies provider for 50 years. Our priority is to offer you the best lab supplies, including desiccants, available online and to make ordering lab supplies as simple as possible. Check out our wide selection of top rated desiccants!