Lab Reagents at Capitol Scientific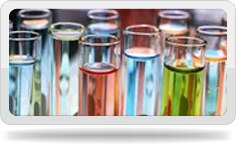 Reagents are widely used in laboratories to cause a reaction or to see if a reaction occurs when added to something else. Reagents are sufficiently pure chemicals that are used during testing for scientific, technological, and industrial applications.
Capitol Scientific has been providing reagents to laboratories for over 50 years including organic and inorganic reagents. We offer some of the highest rated reagents available including Karl Fischer Reagents. Check out our wide selection of reagents including Karl Fischer Reagents!