Lab Safety at Capitol Scientific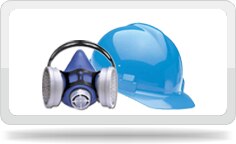 Keep your lab, research center, or industrial space operating safely with lab safety equipment from Capitol Scientific. We are proud to offer a comprehensive selection of high quality lab safety supplies including air monitoring equipment, lens cleaning products, splash shields, gloves, chemical bottle carriers, drum handling equipment, heated walkway mats, hazmat boxes, radiation measurement instruments, chemical spill kits, and glass disposal bins.
Our wide range of gloves include chemical gloves, cleanroom gloves, cut resistant gloves, exam gloves, glove liners, industrial work gloves, thermal protection gloves, and cryogenic gloves to protect you and your employees in a variety of situations.
Your employees and business will be protected from hazardous waste, chemical spills, and other possible dangers found in laboratories and industrial environments with our safety equipment.
Capitol Scientific takes your safety seriously and chooses to offer lab safety equipment that is reliable and trustworthy.