Lab Scales at Capitol Scientific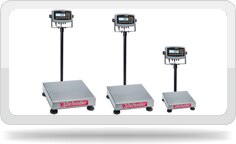 Lab scales are used to perform precise measurement in a laboratory setting. There are different types of laboratory scales including analytical lab scales, mechanical lab scales, and electronic lab scales. Each scale offers different yet accurate measurement options for lab techs, researchers, and scientists.
Capitol Scientific has a large selection of laboratory scales from the most respected industry leaders. Our selection includes lab scales with the most accurate measuring technologies available, as well as traditional lab scales which are no less precise in measurement. If you're looking for the best scientific scales available online, look no further than the selection at Capitol Scientific.