Lithography Photoresist at Capitol Scientific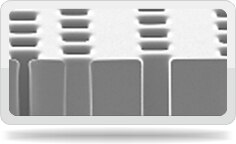 Purchase all of your photoresists and photoresist materials online at Capitol Scientific.We pride ourselves in having a large selection of photoresist developers,positive photoresists,and negative photoresists that are specially engineered to provide reliability and value.
A positive photoresist is a type of photoresist that becomes soluble to the photoresist developer when it is exposed to light,while a negative photoresist becomes insoluble when exposed to light.
Our comprehensive offering of photolithography products includes solutions optimized for practically any process environment,aqueous-inorganic and aqueous-organic photoresist developers,and photoresist dispensing equipment.
Our expert customer service representatives are always available to answer any of your photolithography questions,so trust Capitol Scientific with your photoresist needs.