Ohaus Scales at Capitol Scientific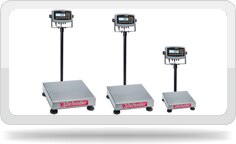 Capitol Scientific has a wide selection of Ohaus scales for laboratory, research, industrial, and scientific applications. Ohaus is a top manufacturer of laboratory scales including bench scales, digital scales, gram scales, triple beam scales, compact scales, and beam scales.
Ohaus scales are a respected industry leader and provide accurate and precise measurements for a variety of industries including scientific, laboratory, research, and industrial, among many others. Capitol Scientific offers a large selection of affordable Ohaus scales with various applications. View our selection of Ohaus scales today!