Scientific Supplies at Capitol Scientific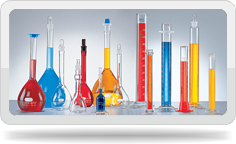 Whether you run a laboratory or a science classroom, you can find all of the scientific supplies you require at CapitolScientific.com. Stock up on our expansive offerings of beakers, hot plates, balances and scales, Petri dishes, crucibles, lab chemicals and reagents, photolithography equipment, safety equipment, and so much more to keep your lab or classroom running efficiently.
Capitol Scientific is proud to offer science lab equipment from such trusted brands as Dow Electronic Materials, Whatman, EMD Millipore, CapitolBrand, Eppendorf, Nalgene Labware, Thermo Scientific Orion, Ohaus, H-B Instrument, Oakton Instruments, J.T.Baker, Axygen Biosciences, and more. All of our science laboratory supplies are highly regarded and set industry standards.
Let Capitol Scientific be your scientific supply store and you won't be disappointed. Our product experts are available to answer any questions you might have, and our customer loyalty discount program means you could be saving on every lab supply order you place.